Leggi questo articolo in Italiano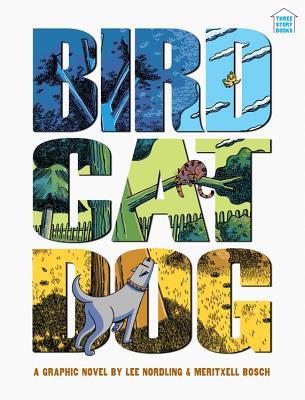 In this comic the top strip is about the story of a bird, the middle one of a cat and the bottom strip is about the story of a dog.
The reader may choose to read each single story, or to read the comic as any other book (looking at the whole page), this way it will be clear how each single story influences the others: everyone is the main character of his own story, but his presence influences other lives, too.
The comic is nice, each single image is like a frame of a movie, an interesting experiment.
Thanks to the publisher for providing me the copy necessary to write this review.
_______
Birdcatdog by Lee Nordling ★★★★☆