Leggi questo articolo in Italiano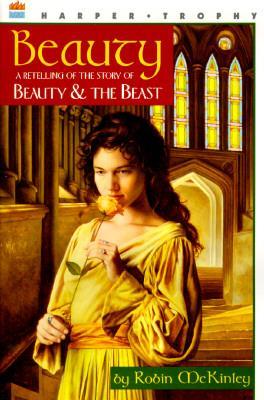 This is another retelling of The Beauty and the Beast, here, more than in Cruel Beauty or in the awful Beastly, I recalled the Disney version of the story, having Beauty a setting in an undefined time where nobles and carriages were common, the magic castle in the forest and cups, plates and candelabra moving without human intervention.
Beauty is the third of three sisters – Hope and Grace – and her true name is Honour, while her nickname was given when she was a child even if growing up her two sisters became more beautiful than her who found her interest in reading.
The meeting with the Beast follows the classical script: her father finds the castle and its owner and promises him one of his three daughters for his help; from then on we can switch to the Disney imaginary without being particularly wrong – or sorry.
All considered I have to say that this is one of the most boring retelling of this story, also because it does not provide plot or settings variations, or something new in the relation between the two characters (in this sense Cruel Beauty is way better).
The story of the Beauty and the Beast usually works perfectly well, but here I did not find it particularly engaging, in part for the main character, so flat in her emotions and in the way she communicates them: Beauty face everything stoically as a good girl who sacrifice herself for her sisters and her father; her counter part is a kind Beast who is always kind, hence the instant friendship.
Honestly I do not suggest to read it for there are other more particular or engaging.
_______
* Beauty by Robin McKinley ★★☆☆☆

*I read this book in English