Leggi questo articolo in Italiano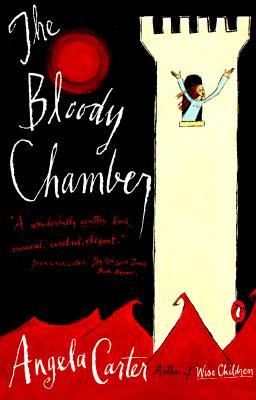 "The bloody chamber" is one of the stories by Angela Carter contained in this collection. The stories are inspired by fairy tales and myths, some of them in fact can also be defined as retelling.
The author stated that:
My intention was not to do 'versions' or, as the American edition of the book said, horribly, 'adult' fairy tales, but to extract the latent content from the traditional stories.
In every story the latent symbolism of the classic fairy tales is exasperated: these version by Angela Carter allow the reader to think about different topics and it's very hard to let them slip out your mind; they are captivating, wonderfully written and full of idea to analyze both the original fairy tales themes, both the symbols introduced by the writer herself.
The tales have original traits even if they take origin from existing narrative structures: for example the story of Beauty and the Beast is adapted in two completely different versions.
The stories have in common strong-willed women characters, well aware of their sexuality – or becoming so during the story – who face with courage their problems.
This collection was a wonderful discovery that I absolutely suggest to read.
_______
* The bloody chamber and other stories by Angela Carter ★★★★★

*I read this book in English