Leggi questo articolo in italiano
---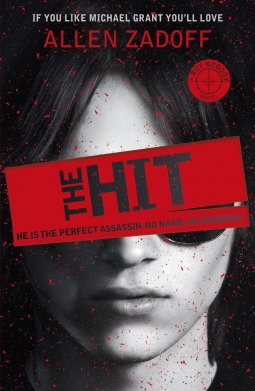 "The hit", published also as "Boy nobody" e "I am the weapon", is the first novel of The Unknown Assassin series. The main character is Zach, a boy who – since childhood – belongs to the Program, an organization that trains children into perfect killers to punish the traitors of the nation. The reason they are children is simple: child have more easily access to the target daughter and sons, and consequently to the target itself.
Zach is a flawless element in the Program, he goes from a mission to the following one without errors: it's time for him to face a mission that will cause him serious troubles and to doubt his life and objectives.
The novel is told in first person, and thus the reader have a direct connection with Zach and can appreciate his calculating skills, his ability to adapt and the effects of the training he received. The decision to narrate the story in first person is the strong point of the novel, engaging and full of turn of events. It's not a perfect novel, I think some of the dialogues quite unrealistic and plot driven, however "The hit" is a nice novel, able to provide some hours of entertainment: there is action, there are technological and secret agent gadgets and the smartphones with cracked software, who needs more?
Thanks to the publisher for providing me the copy necessary to write this review.
---
* The Hit by Allen Zadoff ★★★☆☆

*I read this book in english