"There are so many doors to open. I am impatient to begin."
Welcome to Lovecraft.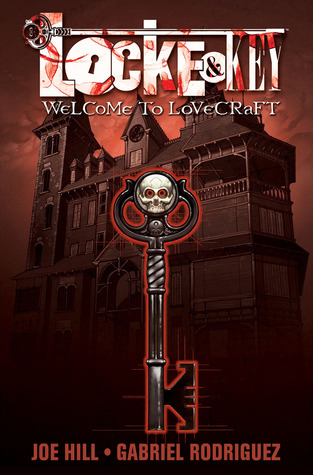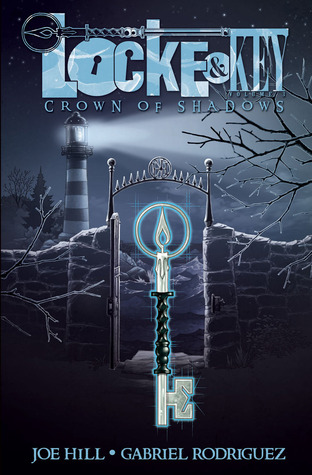 La famiglia Locke è costretta a trasferirsi a Lovecraft, nella vecchia dimora di famiglia, dopo una tragica estate durante la quale il capofamiglia, Rendell Locke, preside di un liceo, viene brutalmente ucciso da un alunno.
I quattro componenti della famiglia rimasti, la madre con i tre figli Kinsey, Tyler e Bode, affrontano il lutto, le loro paure e demoni e l'esperienza nella nuova città.
La casa in particolare è un'inesauribile fonte di sorprese: Bode per primo – ma poi seguito dai famigliari – trova alcune chiavi dalla forma particolare e ne inizia a cercare la serratura corrispondente.
Ma alcune porte sarebbe meglio non aprirle: ogni chiave ha un potere particolare, e Bode riesce a liberare una misteriosa donna che vive nel pozzo nel giardino che si rivela ben presto essere una presenza malvagia e l'eco di un ragazzo – Dodge, coetaneo di Rendell – scomparso un giorno di tanti anni prima, proprio quando Rendell Locke frequentava il liceo della città.
Da questo momento in avanti la famiglia Locke sarà in costante pericolo, e si ritroverà a doversi difendere proprio da chi considera un amico (Dodge che è tornato come adolescente coetaneo di Kinsey e Tyler) desideroso solo di riconquistare la chiave omega e di aprire un portale di passaggio per i demoni di un'altra dimensione.
Non mi addentro ulteriormente nella trama; ho trovato questa serie molto avvincente grazie anche all'espediente per cui il lettore è onniscente rispetto alle fazioni dei personaggi, mentre molti di questi ne sono ignari: molti capitoli funzionano proprio per quella sensazione di impotenza che comunicano al lettore (tu sai tutto ma non puoi avvertire i personaggi).
L'idea delle chiavi è brillante e non perde di fascino durante la storia proprio per la continua introduzione di nuovi elementi a sopresa (che potrebbero essere intuiti osservando la forma delle chiavi stesse); la trama in sè è poi ricca di punti di svolta piuttosto intensi; nel complesso la storia è piuttosto violenta e le morti abbondano (peccato per quel finale vissero quasi tutti felici e contenti, quella del finale inutilmente positivo una tendenza che ho ritrovato anche in Horns).
I personaggi sono ben caratterizzati anche rispetto alle vicende passate (la famiglia Locke è sempre legata al ricordo di Rendell) e anche grazie ad alcuni stratagemmi possibili solo nel contesto di questa serie (le immagini proposte all'apertura delle varie teste, il tentativo di "aggiustare" le ceneri di Rendell, …),
E' una serie ben realizzata, sia dal punto di vista della trama in sè che dal punto di vista della grafica vera e propria e vale sicuramente la pena di leggerla; alcuni volumi – il 4° ad esempio – possono risultare meno coinvolgenti di altri, ma determinati capitoli compensano appieno questa debolezza.
_______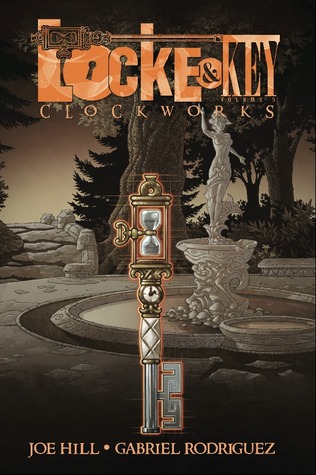 The Locke family has to move to the old family house in Lovecraft, after the tragic summer when the husband and father, Rendell Locke, headmaster of a highschool, was brutally murdered by one of his student.
The four remaining components of the family, Rendell's wife and their two son Tyler and Bode and their daughter Kinsey, have to face their grief, their fears and demons as well as the experience in the new town.

The old house in particular is a continuous source of surprises: Bode firstly – but then followed by the others – finds some keys with a particular shape and begins to search the corresponding lock.
But some doors should not be opened: each key has a magical power and Bode ends in freeing a mysterious woman living at the bottom of a pit in the garden, she reveals herself to be an evil presence and in truth the echo of a boy – Dodge, one of Rendell friends – disappeared years before when Rendell Locke used to go to Lovecraft's high school.
From this moment forward the Locke family will face a constant danger, and they will end up defending themselves from the one they think is a friend (Dodge who came back as a school companion of Kinsey and Tyler) and in truth only wants to obtain the powerful omega key to open a portal that will let demons enter in the world from another dimension.
I do not go further in the plot; I liked the series and I think it's very engaging, particularly for the fact that the reader knows always more than the characters: lots of chapter works for this feeling of helplessness of the reader (you know everything but you can't help the characters).
The idea of the key is brilliant and does not lose its charm during the story for the continuous introduction of new key and surprise elements (some deducible from the key shape); the plot contains various turning points quite intense, overall the story is quite violent and lots of people are murdered (too bad for the happy ending, this thing of the positive ending a tendency I found also in Horns).
The characters are believable and well described with respect to the past events (e.g. the Locke family always bound to the memory of Rendell), also thanks to some devices possible only in this context (the images after opening the head of the characters, the try "to fix" Rendell ashes, …),
The series is well-built, both for the plot and the graphic in itself, and I think it deserves to be read; some volume – the 4th for example – may result less engaging, but some chapter compensate for this weakness.
_______
Locke & Key by Joe Hill & Gabriel Rodríguez ★★★★☆

Vol 1 – Welcome to Lovecraft ★★★☆☆½
Vol 2 – Head Games ★★★★☆
Vol 3 – Crown of Shadows ★★★★☆
Vol 4 – Keys to the Kingdom ★★★☆☆
Vol 5 – Clockworks ★★★★☆
Vol 6 – Alpha & Omega ★★★★☆