Leggi questo articolo in italiano
---
Since 2013 The Martian was quiet in my kindle: it had time to become famous, to be chosen to become a movie (director Ridley Scott) before I noticed it.
The Martian by Andy Weir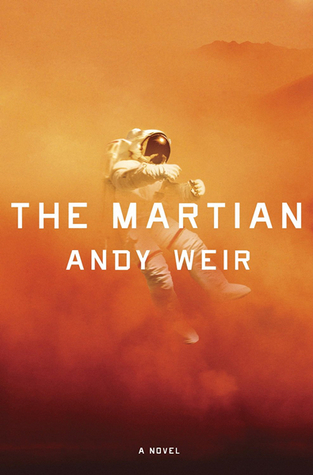 The Martian was to me a great discovery – which denotes my foresight in book purchase; the story of Mark Watney, astronaut believed death but instead left alive by mistake on Mars, is very thrilling.
The story is well-built; the reader follows Watney's progress by the log he writes or records in the available computer, but also he is able to follow what happens at the NASA and on Hermes, the spaceship where Mark's crew mates are coming back to Earth.
This is one of the most obvious examples of hard science fiction: Mark does not omit technical details in his logs, and we follow him while he makes modification to the available instruments. The reader will come acquainted with the oxygenator and air regulator, with agricultural techniques on Mars and so on. Andy Weir's skill is making so engaging such a technical novel.
Mark is a character that works, able to face a desperate situation with optimism and humor, and he is surrounded by minor characters (the novel in some parts is like a long main character monologue) that are well-built (a part from some of the Ares 3 mission crew mates, mostly for the few space they have).
It's not a perfect novel, sometimes it goes too deep in technicalities to be fully appreciated, but it is a page turner, able to move the reader, that talks also about the good about humanity: the drive to the scientific discoveries and the one to help another human being in a desperate situation.
---
* The Martian by Andy Weir ★★★★☆

*I read this book in english