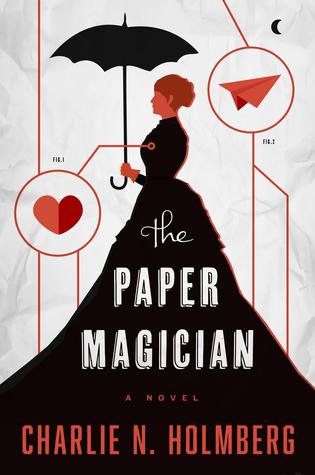 Ceony Twill ha ottenuto il diploma alla scuola di magia, ora, per diventare effettivamente una maga, deve concludere il periodo di tirocinio presso un mago esperto. Ogni mago è legato a uno specifico materiale e solo con quello è in grado di produrre incantamenti; il mago viene legato al materiale con un rito dedicato e non potrà mai distruggere il legame.
A Ceony viene assegnata la carta, visto l'esiguo numero di maghi del settore, e l'imposizione deprime la ragazza che avrebbe preferito essere legata ad altri materiali.
Il mago designato all'istruzione di Ceony è Emery Tane, giovane e brillante; il rapporto tra i due sarà solo all'inizio conflittuale – vista la riluttanza della ragazza allo studio della magia della carta. Il ritorno improvviso dell'ex moglie del mago, Lira, dedicata alla magia nera, sarà momento di cambiamento anche per Ceony che si troverà a cercare un modo per salvare Emery.
La serie è iniziata con i migliori presupposti: l'idea di avere scuole di magia legate ai diversi materiali è interessante e con potenzialità, si scosta infatti dall'impostazione della magia dei romanzi più famosi (ricorda alla lontana il meccanismo di sintonia con un particolare metallo di Mistborn). L'esistenza di una scuola della carta è un'altra idea buona e che viene all'inizio sviluppata in modo interessante integrando le diverse modalità di lavorazione della carta (origami, …) e rendendoli incantesimi anche potenti.
Purtroppo i romanzi sono dedicati per grande parte agli struggimenti d'amore di Ceony per Emery (il primo in modo contenuto, il secondo per gran parte) e né i personaggi né il wordlbuild sono costruiti in modo accurato e approfondito: i personaggi (Ceony a parte) hanno ben poco spessore e la storia manca di complessità.
Sono romanzi gradevoli ma si può trovare di meglio, le copertine invece le ho trovate deliziose.
Il terzo volume, The Master Magician, verrà pubblicato nel 2015.
Ringrazio l'editore per avermi fornito la copia necessaria per stendere questa recensione.
_______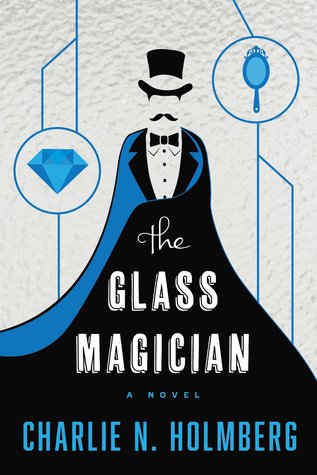 Ceony Twill graduated at the magic school, and now she needs only to conclude her apprenticeship to become an expert magician. Each magician can do magic with only the one material he is bound with, once the bound is made it's impossible to destroy it and to bound the magician to another material.
Ceony is then told her material will be paper, for the low number of magician operating with that medium, and this imposition depress the girl, who strived for other and more powerful materials.
The magician designed to be Ceony's teacher is Emery Tane, young and skilled; the relation between them will be conflictual only at the beginning, for Ceony being reluctanct at learning paper magic. When Emery's ex wife, Lira, a magician operating with black magic (an excisioner), is the turning point in Ceony's life, who will have to find a way to save Emery.
The series premises were good: the idea of having magical schools bound to different materiali s interesting and uncommon, it's quite different from the standar magical set in the most famous novels (it's somewhat similar to the relation with metals in the Mistborn series). The existence of a paper school is a very good idea that is at the beginning well-built by describing the various modality to interact with paper (origami, …) and creating enchantments.
Unfortunately the novels are mostly focused on the love relation between Ceony and Emery (in the first book discretely, in the second one mostly) and nor the characters nor the worldbuild are well crafted and described: the characters (except Ceony) do not have substance and the story lacks in complexity.
These novels are however nice, but there are for sure better choices, instead I found the covers very nice.
The third book, The Master Magician, will be published in 2015.
Thanks to the publisher for providing me the copy necessary to write this review.
_______
The paper magician by Charlie N. Holmberg ★★☆☆☆
The glass magician by Charlie N. Holmberg ★★☆☆☆