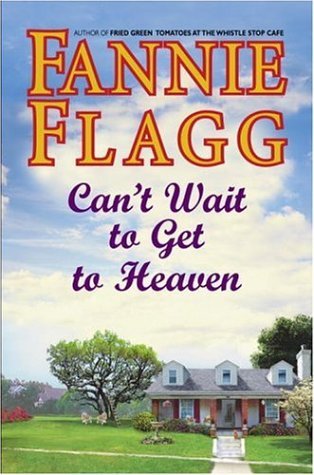 Elner Shimfissle, anziana signora di Elmwood Springs, cade da un albero e viene punta da numerose vespe: l'ambulanza arriva troppo tardi.

Si apre così "Torta di caramello in paradiso", e prosegue con l'affrontare la notizia della morte da parte di amici e parenti di Elner, rimettendo in discussione ciò che si è e le scelte fatte. La morte di Elner riserva però diverse sorprese, e forse il momento per la vecchina non è ancora giunto.
Il romanzo è molto gradevole: i personaggi sono sostanzialmente tutti positivi, Elner in particolare nella sua stranezza, ma positività e buoni sentimenti non scadono nel melenso grazie al velo di ironia che accompagna la storia.
Un bel romanzo che coinvolge e fa passare qualche ora di piacevole ottimismo.
_______
Elner Shimfissle, an old lady of Elmwood Springs, falls from a tree and is stung by wasps: when she arrives at the emergency is too late.

This is how Can't Wait to Get to Heaven opens, and it carries on with Elner's friends and family facing the news of the death, and their calling into question who they are and their lives till that moment. The death of Elner holds surprises, and maybe her time is still not come.
The novel is nice: the characters are almost all positive, Elner in particular beside her strangeness, and positivity and good feelings are not vapid for the touch of irony that goes with the story.
A nice read that engages and useful to spend some time with positivity.
_______
Can't Wait to Get to Heaven by Fannie Flagg ★★★☆☆½