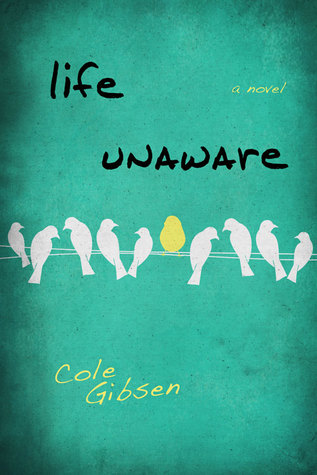 Regan vive una vita perfetta, è di buona famiglia ed è una delle ragazze più popolari della scuola. Un giorno però Regan vede spezzarsi bruscamente l'incanto, quando trova la scuola tappezzata di copie dei suoi messaggi privati scambiati con le amiche, gossip e commenti critici su chiunque.
Regan passa così tra i reietti, e inizia a essere maltrattata da tutti, solo Nolan, fratello mai considerato di un'amica, sembra stare al suo fianco.
Il problema è che la vita di Regan non era già per niente perfetta: la protagonista soffre di un disturbo d'ansia causato dalle pressioni famigliari (la madre è in politica ed esige la perfezione), e questa nuova condizione rischia di far definitivamente crollare Regan, nonostante le pillole di Xanax che le evitano solitamente il tracollo.
Life Unaware è il documentario della vita di Regan e della sua reazione agli episodi di bullismo a cui si trova suo malgrato sottoposta; il messaggio è molto positivo, visto che lei cercherà di essere per prima il cambiamento che vuole vedere nelle altre persone.
Alcuni colpi di scena sono prevedibili, ma questo non compromette il romanzo che risulta comunque gradevole.
Ringrazio l'editore per avermi fornito la copia necessaria per stendere questa recensione.
_______
Regan's life is perfect, she comes from a good family and she is one of the most popular girls in highschool. One day something unexpected happens: Regan finds the school walls full of copies of her private messages with her friends, full of gossip and critics to other people.
Regan then suddenly become a paria, and people begins bullying her, only Nolan, a never considered brother of one of her friends, seems to take her side.
The fact is that Regan's life wasn't perfect at all since the beginning: she suffers an anxiety disorder mainly due to familiar pressures (her mother is in politics and pretends perfection), and this new situation may make Regan crash, despite the Xanax she uses to maintain some psychological balance.
Life Unaware is the documentary of Regan's life and her reaction to the bullying she has to go trough, the message is positive, since she tries to be the change she wants to see in the people around her.
Some turning points are foreseeable, but this does not compromise the novel that is quite nice.
Thanks to the publisher for providing me the copy necessary to write this review.
_______
Life Unaware by Cole Gibsen ★★★★☆