Leggi questo articolo in Italiano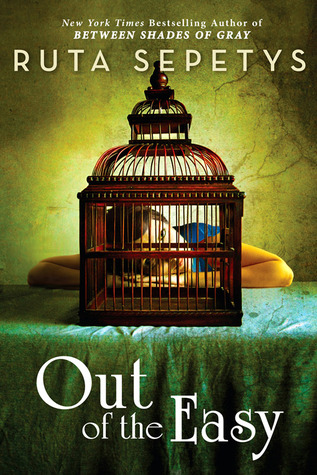 1950, Josie lives in the French Quarter in New Orleans in a small room over the bookstore. Josie is also the daughter of a prostitute who works for Willy, a strong-willed woman, very well disposed toward Josie, who works for her helping keeping the brothel room clean.

Unlike her mother, who is interested only in power, money and wealthy men, Josie is smart and aims to cut herself a good place in the world.
The meeting with a tourist in the library and with a wealthy family girl will start the change in Josie's life. The protagonist will have to choose between leaving the quarter for a university she has not the money to attend or stay, with her mother around.
Ruta Sepetys in Out of the easy tells the story of a normal girl who has to decide what to do with her life; the novel is fast paced and the characters are well described,and among them Josie, bound to a world she does not want to belong but still unaware of some of its features, since she will have to search her own hints to undercover the truth about the ones around her.
_______
* Out of the Easy by Ruta Sepetys ★★★★☆½

*I read this book in English