---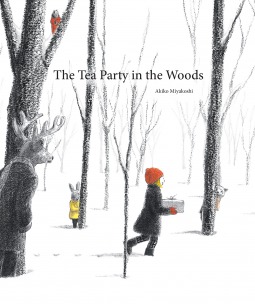 Kikko deve raggiungere la casa della nonna nel bosco per portarle la torta che il papà ha dimenticato a casa. A causa della neve la bambina si perde fino a trovare una casa inaspettatata e la più inusuale merenda del mondo.

The Tea Party in the Woods è una storia molto gradevole, molto ben illustrata, che racconta una versione alternativa di Cappuccetto Rosso, in cui il bosco non è qualcosa da temere e la natura non è nemica.
Ringrazio l'editore per avermi fornito la copia necessaria per scrivere questa recensione.
---
* The Tea Party in the Woods by Akiko Miyakoshi ★★★★★
*Ho letto questo libro in inglese