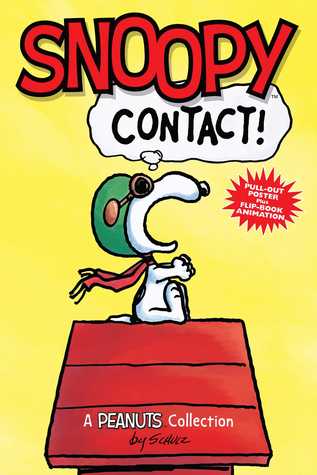 Sono da sempre innamorata dei Peanuts, personaggi sviluppati da Charles M. Schulz, e non si può certo negare che tra tutti spicchi Snoopy, il delizioso bracchetto dall'immaginazione sfrenata.
Snoopy: contact raccoglie diverse strisce dedicate proprio a lui, in particolare – e come suggerisce la copertina – alle sue avventure a bordo dello Sopwith Camel, pronto a affrontare e sconfiggere il Barone Rosso. In queste bellissime avventure tutto intorno a Snoopy si trasforma per ricreare l'ambientazione della guerra in Europa; circondato da bambini spesso seri come adulti Snoopy è l'unico a non perdere mai l'innocenza del gioco e dell'invenzione.
Da leggere come tutte le strisce dell'autore.
Ringrazio l'editore per avermi fornito la copia necessaria per stendere questa recensione.
_______
I love the Peanuts by Charles M Schulz, and among them it's impossible not to notice Snoopy, the wonderful beagle with the boundless imagination.
Snoopy: contact collects mainly some strips about Snoopy, and in particular – as the cover suggests – the ones about he's adventure on the Sopwith Camel to fight the Red Baron.
In these beautiful adventures everything around Snoopy changes to create the war setting in Europe; always surrounded by serious children, Snoopy is the only one that did not lose the innocence to play and to imagine.
A must read like all the other strips by the author.
Thanks to the publisher for providing me the copy necessary to write this review.
_______
Snoopy: Contact by Charles M. Schulz ★★★★★