---
Jessica Day George, che già conoscevo per Scarpette di Drago, nella trilogia delle principesse di Westfalin sviluppa tre retelling di fiabe più o meno note. I romanzi che compongono le serie sono:
Princess of the Midnight Ball – riscrittura di Le dodici principesse danzanti
Princess of Glass – riscrittura di Cenerentola
Princess of the Silver Woods – riscrittura di Cappuccetto Rosso
Le protagoniste del secondo e terzo romanzo sono due delle dodici sorelle che aprono la serie con le loro scarpette logorate da balli notturni.
Princess of the Midnight Ball by Jessica Day George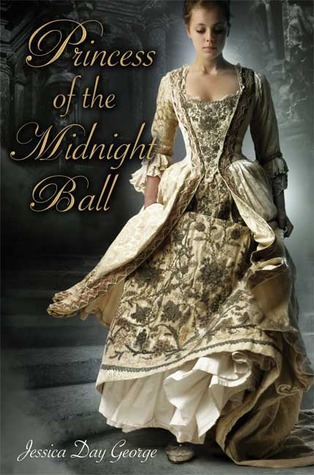 Il romanzo non propone ambientazioni molto diverse dalla fiaba classica: ci sono principesse con abiti vaporosi, regni e balli per intrattenere la nobilità. C'è stata anche una guerra tra paesi vicini che ha colpito duramente la popolazione.
Nel regno di Westfalin le dodici figlie del re sembrano avere una strana malattia: ogni mattina si alzano stanche e deperite, e le loro scarpette da ballo sono da buttare, tanto sono logore. Nessuno comprende cosa accada durante la notte, e i principi invitati a investigare muoiono appena abbandonato il regno (dopo aver puntualmente fallito nell'indagine).
Galen è un giovane soldato, sopravvissuto alla guerra, e trova lavoro come giardiniere del castello; anche lui sarà affascinato dal mistero e dalla maggiore delle principesse, Rose, e farà di tutto per liberare le ragazze dal triste destino di ballerine.
La storia si comporta come ogni fiaba che si rispetti: essere gentili con una vecchina porta sempre bene, così come l'essere miti e gentili; in questo caso poi saper lavorare a maglia aiuta non poco.
Princess of Glass by Jessica Day George

Sono passati diversi anni dal tempo della danza notturna per il re sottoterra e i suoi dodici figli, e per ristabilire i rapporti diplomatici principi e principesse vengono periodicamente ospitate in paesi stranieri, con l'obiettivo di creare matrimoni e nuove alleanze.
Poppy – la meno femminile delle sorelle – viene ospitata dalla famiglia di una cugina della madre, e nello stesso paese arriva anche il principe Christian, erede di un altro regno. I due si prendono in simpatia, anche perchè è difficile non apprezzare la travolgente Poppy, ma la ragazza si rende ben presto conto che ai balli accade qualcosa di strano. Una misteriosa ragazza, Lady Ella, sembra incantare tutti con la sua apparizione, e Poppy si adopera per ristabilire la normalità.
Princess of Glass riprende la fiaba di Cenerentola, ma in questo caso la fata madrina non sembra essere così benevola, e le scarpette in vetro hanno un qualcosa di doloroso e inquitante.
Il romanzo è molto scorrevole, e Poppy funziona come unica protagonista. Questo può essere anche letto al di fuori della serie, anche se diversi riferimenti riportano alle vicende del primo romanzo e a una minaccia non ancora sconfitta.
Princess of the Silver Woods by Jessica Day George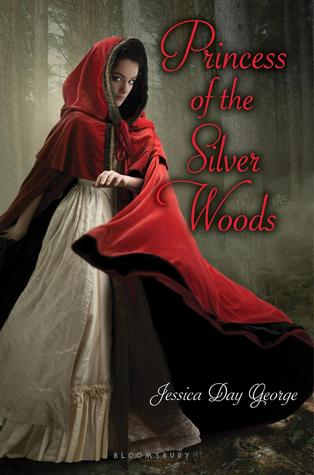 Dieci anni sono passati dalle vicende del primo romanzo, e Petunia, la principessa più giovane, sta raggiungendo il palazzo della Gran Duchessa Volenskaya, per trascorrere alcuni giorni. Nel bosco la carrozza viene fermata dai Lupi di Westfalin, un gruppo di briganti che da tempo depreda gli ignari viaggiatori.
Petunia fa quindi conoscenza di Oliver, il giovane capo dei briganti e conte decaduto. Raggiunta la residenza della contessa i guai non sono finiti: i figli del re sotterraneo sembrano essere tornati alla carica per rapire le principesse, e sarà necessario tutto l'aiuto possibile per risolvere la situazione definitivamente.
Questo terzo romanzo è piuttosto simile al primo per la presenza di tutte e dodici le sorelle e per l'ambientazione in parte sotterranea. E' avvincente, ma della trilogia ho preferito il secondo, anche perchè la presenza di tanti personaggi dà poco spazio a ognuno di loro.
---
* Princess of the Midnight Ball by Jessica Day George ★★★☆☆½
* Princess of Glass by Jessica Day George ★★★★☆
* Princess of the Silver Woods by Jessica Day George ★★★☆☆½
*Ho letto questo libro in inglese