Leggi questo articolo in italiano
---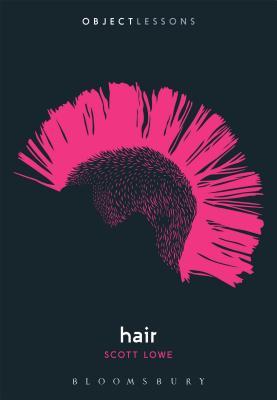 The essay series Object Lessons by Bloomsbury Academic confirms to be an interesting analysis of daily use objects (like the phone boot, the lighter or the hood), or in this case a part of the human body, the hair.
Hair had a crucial role in religious practices (Sanson and Delilah, the choice to let it grow or depilate the whole body hair), but it also characterized culture and society. It's impossible to forget movements that cut with the past, imposing a drastic change, and the hippy long hair or the punks aggressive style.
The short essay provides a short history of human life – religion, society and culture – and the role of hair in them.
Thanks to the publisher for providing me the copy necessary to write this review.
---
* Hair by Scott Lowe ★★★☆☆½
*I read this book in english