Leggi questo articolo in italiano
---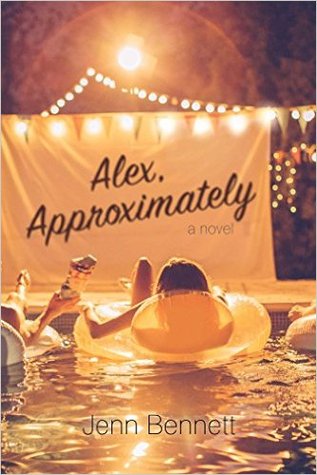 Alex, Approximately is an easygoing read perfect for summer: you already know how it will and and you choose to read it for this reason (anyway, just to be sure, the publisher disclose the ending in the summary).
Bailey, aka Mink, chats online with a boy, nicknamed Alex, who lives in the same town of Bailey's father. Mink and Alex are friends and shares opinion about the movies they love, but Alex ask for a real life meeting.

Bailey chooses to go to live with her dad, but she decides not to inform Alex (a good idea) and to eventually tell him only after understanding who he is. In town she meets Porter (first reaction: hate, but we know how things go in these novels) and Alex is momentarily forgotten.
A nice novel, good to spend some hours; better not to increase expectations more than this level.
---
* Alex, Approximately by Jenn Bennett ★★★☆☆1/2
*I read this book in english