---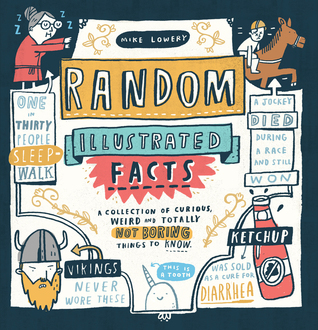 Random illustrated facts. A Collection of Curious, Weird, and Totally Not Boring Things to Know dà esattamente quello che promette, ovvero fatti e curiosità di ogni genere con il plus delle illustrazioni.
Le pagine spaziano tra curiosità sul mondo animale, sulla cucina, sulla cultura generale e l'intrattenimento.
E' un libretto grazioso, ben illustrato, ottimo a mio parere per un regalo simpatico e poco impegnativo.
Ringrazio l'editore per avermi fornito la copia necessaria per scrivere questa recensione.
---
* Random Illustrated Facts by Mike Lowery ★★★★☆
*Ho letto questo libro in inglese