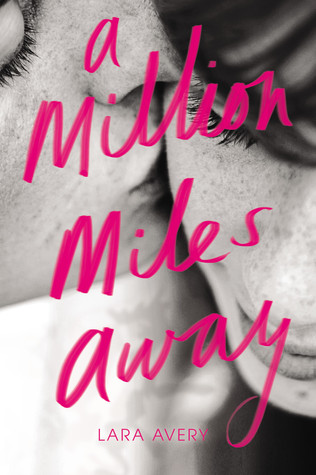 Kelsey e Michelle sono due gemelle, estroverse e molto diverse, non solo per gli interessi artistici: Kelsey ama la danza e il movimento, Michelle invece ama dipingere.
Poco dopo aver presentato a Kelsey il nuovo fidanzato, Peter, militare destinato all'Afghanistan, Michelle muore in un incidente d'auto. Straziata dal dolore per la perdita della sorella, e decisa a risparmiare a Peter la sofferenza fino alla fine della missione, Kelsey finge con il ragazzo di essere la sorella.
Mi aspettavo onestamente un romanzo sul romantico – patetico, invece A Million Miles Away si è rivelata una lettura gradevole che non si concentra solo sul meccanismo della storia d'amore (ah, la finzione tra sorelle/fratelli gemelle) ma soprattutto sulla mancanza di Michelle.
L'inganno verso Peter nasce anche dall'assenza dei genitori nella vita di Kelsey, troppo occupati a superare la morte dell'altra figlia con gruppi di supporto, mentre Kelsey si ritrova a capire di conoscere pochissimo gli interessi di Michelle, la menzogna quindi la aiuta a mantenere il suo ricordo.
Ringrazio l'editore per avermi fornito la copia necessaria per stendere questa recensione.
_______
Kelsey and Michelle are twin sisters, extroverted and different, and not only concerning their artistic interests: Kelsey loves dancing and moving, Michelle instead is fond of painting.
A few hours after the meeting between Kelsey and MIchelle new boyfriend, Peter, recently deployed to Afghanistan, Michelle dies in a car accident. Teared apard for losing her sister, and willing to avoid the same pain to Peter, Kelsey fakes in his eyes to be her sister, with the purpose to tell him once back from war.
I honestly foreseen a kind of lame romantic novel, but A Million Miles Away turned out to be a pleasant reading that does not focus only on the love story mechanism (ah, the faking among twins), but mostly on the absence of Michelle.
The idea to deceive Peter comes also from the absence of her partents in Kelsey's life, they being too much focused on overcoming the loss by themselves and with support groups, while Kelsey founds herself aware of how little she knew about Michelle, and the lies helps her in maintaing Michelle alive with her.
Thanks to the publisher for providing me the copy necessary to write this review.
_______
A Million Miles Away by Lara Avery ★★★☆☆½