Leggi questo articolo in Italiano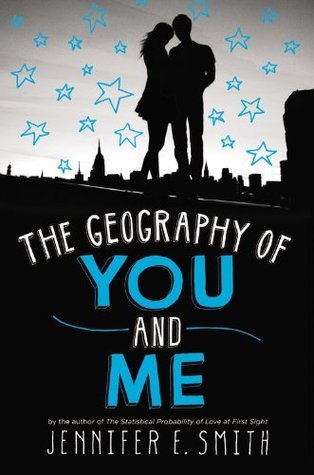 When I made a request for this ARC I expected a cheesy YA, instead it resulted better than this: despite the centre of the novel is the meeting of Lucy and Owen, the two main characters, and the beginning of their relationship, the novel focuses also on other themes that determine the characters behaviour.
Lucy would like to have a stronger relation with their parents, always busy travelling without her, while Owen travels with his father trying to forget the recent death of her mother.
Lucy and Owen meet in New York during a general blackout but soon they have both to leave New York: Lucy for England due to her father new work, and Owen for a long travel without specific destination, direction California. That single night was enough to create a bond and a passion for postcards, useful to fill the geographic gab between them.
It's a nice novel with main normal characters and normal parents, overall well-built and less cheesy than its cover.
Thanks to the publisher for providing me the copy necessary to write this review.
_______
* The Geography of You and Me by Jennifer E. Smith ★★★☆☆
*I read this book in English