Leggi questo articolo in Italiano
---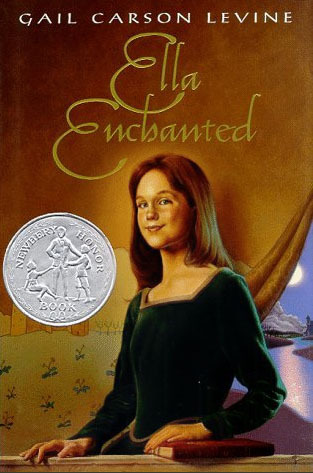 Ella lives in a magical world, and after her birth a fairy gave her a gift: obedience. Hardly to define it a gift, since Ella is now forced to obey every order she receives, otherwise she will suffer great pains.
The girl is very attached to her mother, who dies when Ella is still a girl, and her father – a serious merchant who would do anything for money – begins to see an insufferable rich woman, mother of two insufferable and evil girls.
Ella Enchanted is a smart retelling of the Cinderella fairy tale (it won the Newbery Honor prize) where Ella grows up by facing various situations, even unpleasant ones, and she shows that sometimes a girl is able to save herself, without the need of a saving prince.
The story is well-built: there are evident reference to the original fairy tale, but the story is enriched by other elements, even funny ones, like fairy Lucinda and her dramatic gift, intended for good.

---
* Ella Enchanted by Gail Carson Levine ★★★★☆
*I read this book in Italian