Leggi questo articolo in italiano
---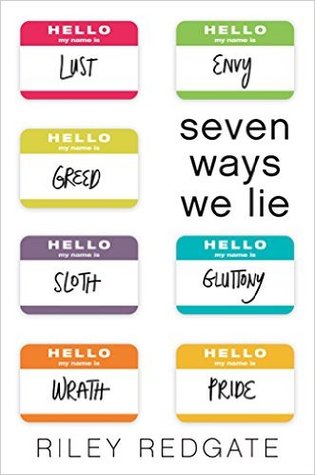 Seven Ways We Lie is a contemporary YA, so a novel that deals with the issues of young adults, and in this specific situation a novel that does not focus on a single issue.
I was appealed by the cover, and I hoped in a major relevance of the seven sins in the story; in the end it only means the story is told by seven different voices, discernible thanks to a sharp characterization: the weird one, the one who thinks in poems, the one who list everything, the jealous one, the gamer and the two normal ones.
The novel begins with the gossip about a relationship between a teacher and a student, and then the seven character begin to talk about their issues.
It's a nice and fluid novel, but it is not different from other contemporary YA and it does not shine in this context.
Thanks to the publisher for providing me the copy necessary to write this review.

---
* Seven Ways We Lie by Riley Redgate ★★☆☆☆½

*I read this book in english