Leggi questo articolo in italiano
---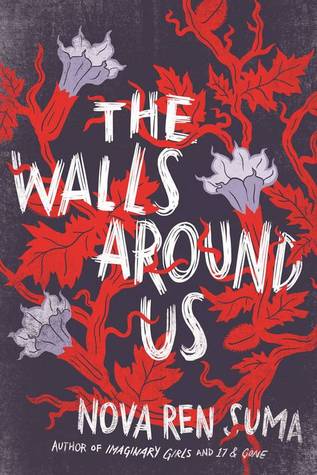 In The walls around us two voices tell their story: on one side Violet, young ballerina who has almost reached New York and fame, on the other Amber, convict since three years in the Juvenile Correction Institute Aurora Hills. They have in common only one thing: Ori, also a ballerina and also a convict for a bloody murder.
While Violet tells about her future and reflects on what happened to Ori, her best friend till the tragic day, Amber speaks about her past (a violent stepfather, a mother who did not want to see) and her life in Amber Hills, the relation with the other girls there and the memory of the one magic August night when the lock bust open without Conviction Officers around.
Going on reading we understand that much we are told is not quite the truth, and the novel is a good example of unreliable narrator, because, among the one who lies, who want the past to have taken a different course, who forgot or chose to forget, the true course of events is clear only at the end. The characters are well-developed and their confusion – true or faked – is believable and it is one of the forces (in addition to the style that I liked) that makes this story interesting.
It's a tale of interrupted lives, who are searching their past for the impulse that brought them to the extreme action and to the conviction, of girls who want to obtain the justice denied in the courts that posed these walls around them.
Thanks to the publisher for providing me the copy necessary to write this review.
---
* The Walls Around Us by Nova Ren Suma ★★★☆☆
*I read this book in english