Leggi questo articolo in italiano
---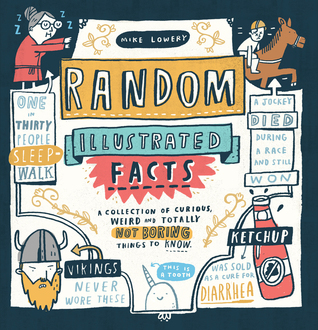 Random illustrated facts. A Collection of Curious, Weird, and Totally Not Boring Things to Know is exatly "what you see is what you get", that is a random mix of trivia and curiosities illustrated.
The book geos from animals trivia to cooking ones, general culture and entartainment.
It's a nice book, with good illustration, perfect in my opinion for a nice, light headed present.
Thanks to the publisher for providing me the copy necessary to write this review.
---
* Random Illustrated Facts by Mike Lowery ★★★★☆
*Ho letto questo libro in inglese