Leggi questo articolo in italiano
---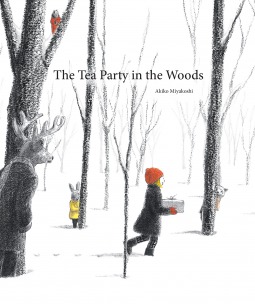 Kikko has to go to her grandmother house in the woods to take there the cake her father forgot home. Because of the snow she loses her way and she in the end finds an unusual home where it's happening the most unusual tea party.

The Tea Party in the Woods it's a nice, very well illustrated story that tells a sort of retelling of Red Riding Hood where the wood is not something to fear and nature is not evil.
Thanks to the publisher for providing me the copy necessary to write this review.
---
* The Tea Party in the Woods by Akiko Miyakoshi ★★★★★
*I read this book in english