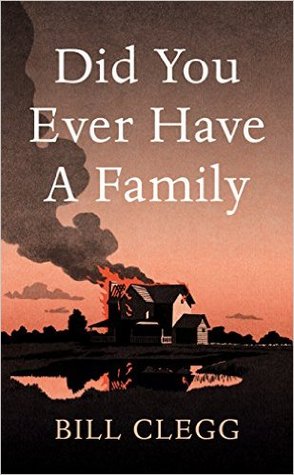 La notte prima del matrimonio della figlia Lolly, la casa di June Reid va in fiamme e nell'incendio muoiono Lolly, il suo futuro marito Will, l'ex marito di June e l'attuale compagno Luke. E' un evento drammatico che segna la vita di diverse persone, e in particolare quella di June, unica sopravvissuta che ha perso tutte le persone che amava.
La narrazione fornisce diversi punti di vista, alcuni dei quali ricorrenti, che contribuiscono a dare tridimensionalità alle persone coinvolte e a ricostruire gli eventi precedenti e successivi all'incendio.
Did You Ever Have a Family è un bellissimo romanzo in cui i personaggi prendono lentamente vita agli occhi del lettore, e che parla del dolore e del rimpianto e di come cercare di sopravviverne.
Ringrazio l'editore per avermi fornito la copia necessaria per stendere questa recensione.
_______
The night before June Reid daughter's wedding, her house goes on fire and in the event June loses her daughter Lolly, her future son-in-law Will, her former husband and her current companion, Luke. It's a dramatic event that affects the life of various people, but mainly June's, who lost everyone she cared and loved.
The narration provides different points of view, some recurrent like June's or Lydia's, Luke mother, that help giving form to the characters involved and reconstructing the events before and after the fire.
Did You Ever Have a Family it's a beautiful novel where characters slowly become alive in the eyes of the readers, and it talks about loss and regrets and how to survive them.
Thanks to the publisher for providing me the copy necessary to write this review.
_______
Did You Ever Have a Family by Bill Clegg ★★★★☆