Leggi questo articolo in italiano
---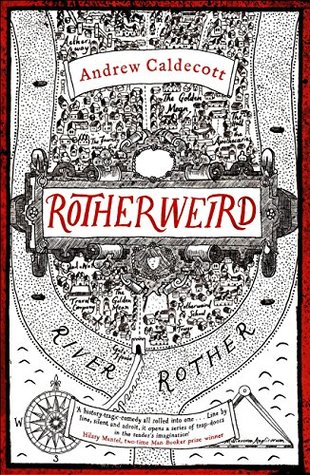 Rotherweird is a strange town: it's in England but it is completely independent administratively, it's almost inaccessible and it's forbidden to study history before 1800.
Two external however come into the town: Jonah Oblong, who has to teach modern history to the local school, and Sir Veronal Slickstone, who was allowed to renew the old Manor House.
It's evident that Sir Veronal has other evil plans, and for this reason some of the town's inhabitants will have to share old secrets and to discover the old and forbidden history of Rotherweird.
The novel alternates the present events to ones from the past (1500 ca.) that clarify why the town was born and the reason why it is forbidden to study history.
In my opinion the book is engaging from the half, in the beginning I found difficult to sort plot and characters (they have strange names that I found easy to confuse).
Thanks to the publisher for providing me the copy necessary to write this review.
---
* Rotherweird by Andrew Caldecott ★★★☆☆
*I read this book in english