Leggi questo articolo in italiano
---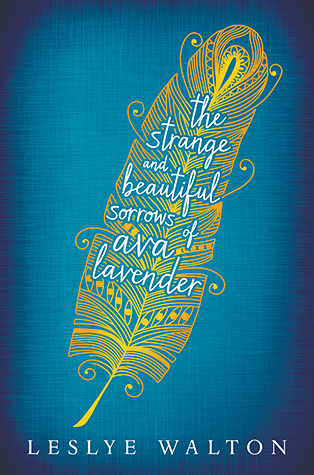 Ava is born with a pair of beautiful wings, attached to her body and impossible to be removed surgically; Ava has also a twin brother, Henry, who prefers not to talk and not to be touched. They are a couple of peculiar child, and their weirdness comes from back in time, from their French great-grandmother, before her immigration to the USA.
Ava's voice bring the reader into the story of her family, from her silent great-grandmother, to Emilienne, Ava's grandmother, who brings the sorrow of her brother and sisters who left her, and Ava's mother, Viviane, suffering for a unrequitted love; all of them have something strange skills, and it's like this weirdness, this magic, accumulated till the born of Ava.
The novel is not all about the past (the structure in this sense reminds me of Middlesex), Ava tells also the story of the present time – her childhood lived at home, her mother being protective for Ava strangeness, her few friends – and of a specific and dramatic period of her life.
The strange and beautiful sorrows of Ava Lavender is an intense novel, mainly in the ending part, and it's so easy to like the main characters, so strange but so different from the brutal normality of common people around them.
---
* The strange and beautiful sorrows of Ava Lavender by Leslye Walton ★★★★☆
*I read this book in english