---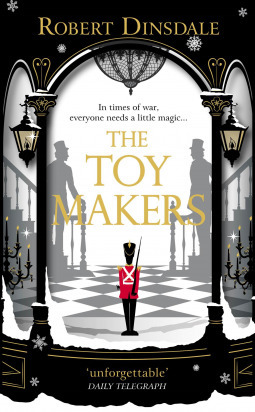 Commentare questo romanzo è un'impresa ardua. Tutto inizia nel 1907 con Cathy Wray, adolescente e incinta, che, per evitare di dover affidare ad altri il nascituro, scappa di casa e raggiunge Londra, dove trova rifugio come commessa nell'emporio di Papà Jack.
Papà Jack è uno scorbutico giocattolaio, capace di creare giochi meravigliosi, quasi magici, capaci di appassionare i bambini di ogni generazione e che vedono nell'emporio un luogo fantastico in cui trascorrere le giornate invernali.
E fin qui The Toy Makers ha tutta l'aria di un romanzo innocuo: Cathy viene accolta, assistiamo alla creazione di giochi stupendi da parte di Papà Jack, ma anche dei suoi figli, Kaspar e Emil, entrambi desiderosi di contribuire all'attività di famiglia.
La realtà si insinua però in questa atmosfera idilliaca: un po' i ricordi della guerra in Russia e l'emigrazione verso l'Inghilterra, poi l'inizio della prima guerra mondiale e i traumi dei soldati, fino alle dissidie familiari dovute a gelosia e risentimento; e quanta realtà è necessaria per disgregare la magia dell'emporio?
Ho impiegato diversi giorni per decidere che The Toy Makers mi è piaciuto moltissimo: il libro prende pieghe e risvolti drammatici inaspettati; l'apparente leggerezza del contesto (i giochi magici, tra cui gli obbedienti soldatini di Emil) ha implicazioni più profonde, in parte determinate anche dall'evoluzione del mondo "esterno" all'emporio.
Ringrazio l'editore per avermi fornito la copia necessaria per scrivere questa recensione.
---
* The Toymakers by Robert Dinsdale ★★★★★
*Ho letto questo libro in inglese